It is a helpful service that enables you to optimize your Azure resources in the best way. It offers its users recommendations on the cost, safety, reliability, operational excellence and performance of resources.
You can filter to view your subscriptions and resource types. The recommendations are divided into 5 categories.
Reliability (formerly High Availability): It offers suggestions to ensure the continuity of your critical applications and to improve them.
Security: It constantly analyzes the threats and vulnerabilities that may cause security problems and tells the security recommendations.
Performance: It continuously monitors the performance of your Azure resources and offers suggestions.
Cost: Helps reduce your cost by optimizing your Azure resources.
Operational Excellence: It helps us to create resources business efficiency, resource manageability and good distribution practice.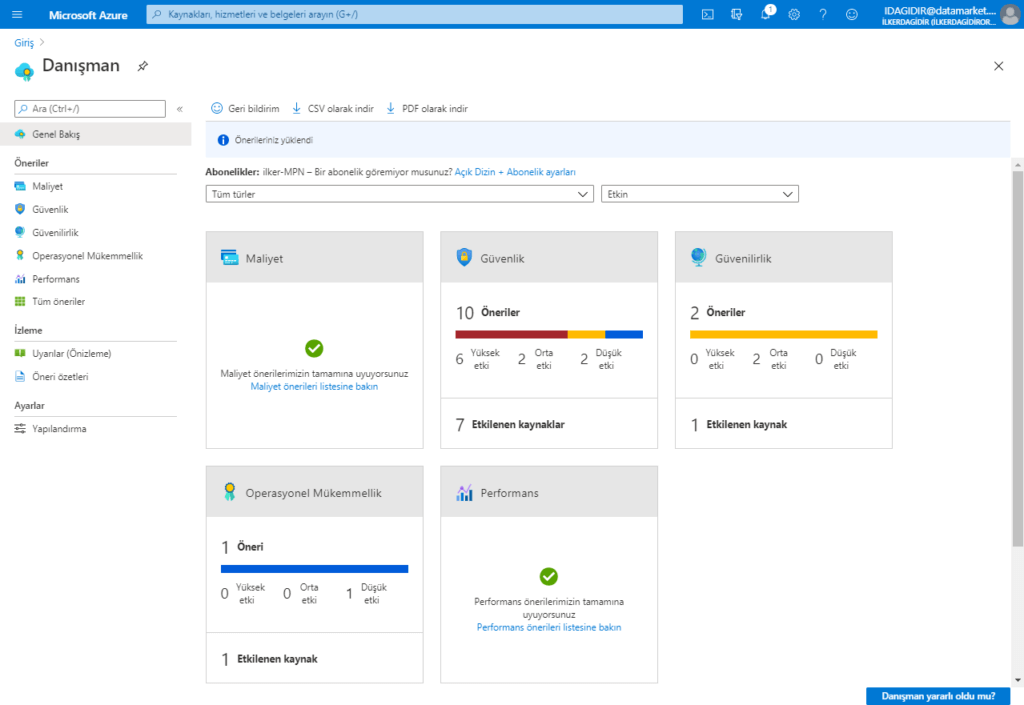 You can get information about recommendations tailored to you by selecting the categories related to Azure Advisor. We see that some suggestions are available in the quick fix option. You will be able to take quick actions with the arrival of the quick fix option in other suggestions soon.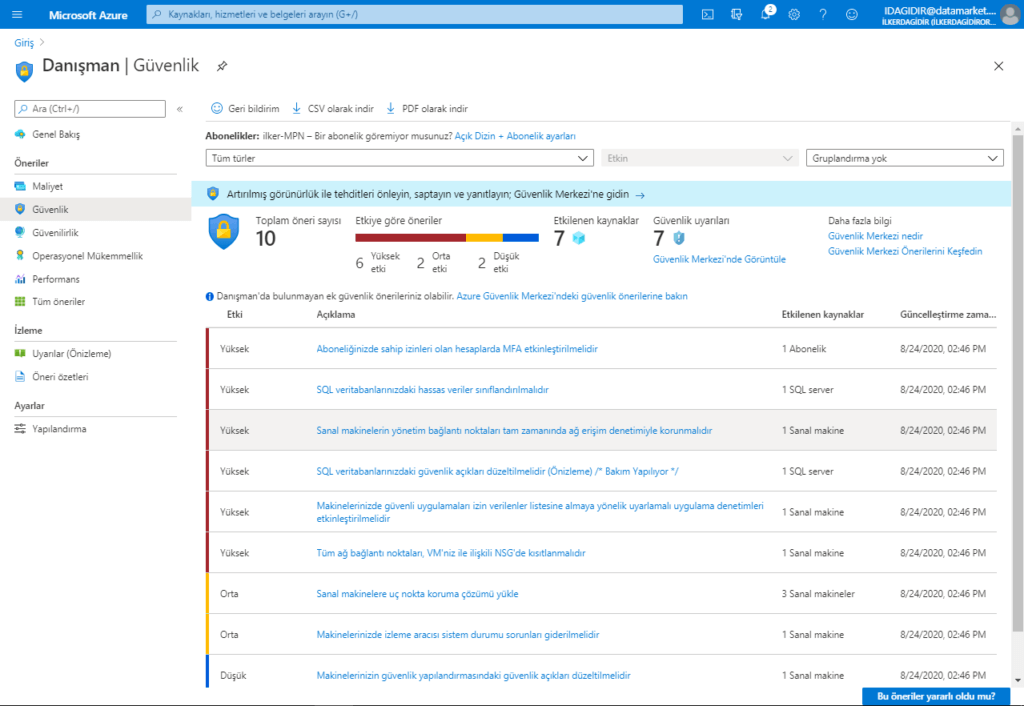 Sample; We can see what comes up in the security category. By choosing the relevant action, we can quickly take the actions suggested by us.
By creating special alerts for Azure resources, you can receive suggestions by e-mail at time intervals you specify.
I hope it has been a useful article.
Reference;
https://docs.microsoft.com/en-us/azure/advisor/advisor-overview
https://docs.microsoft.com/en-us/azure/advisor/advisor-alerts-portal